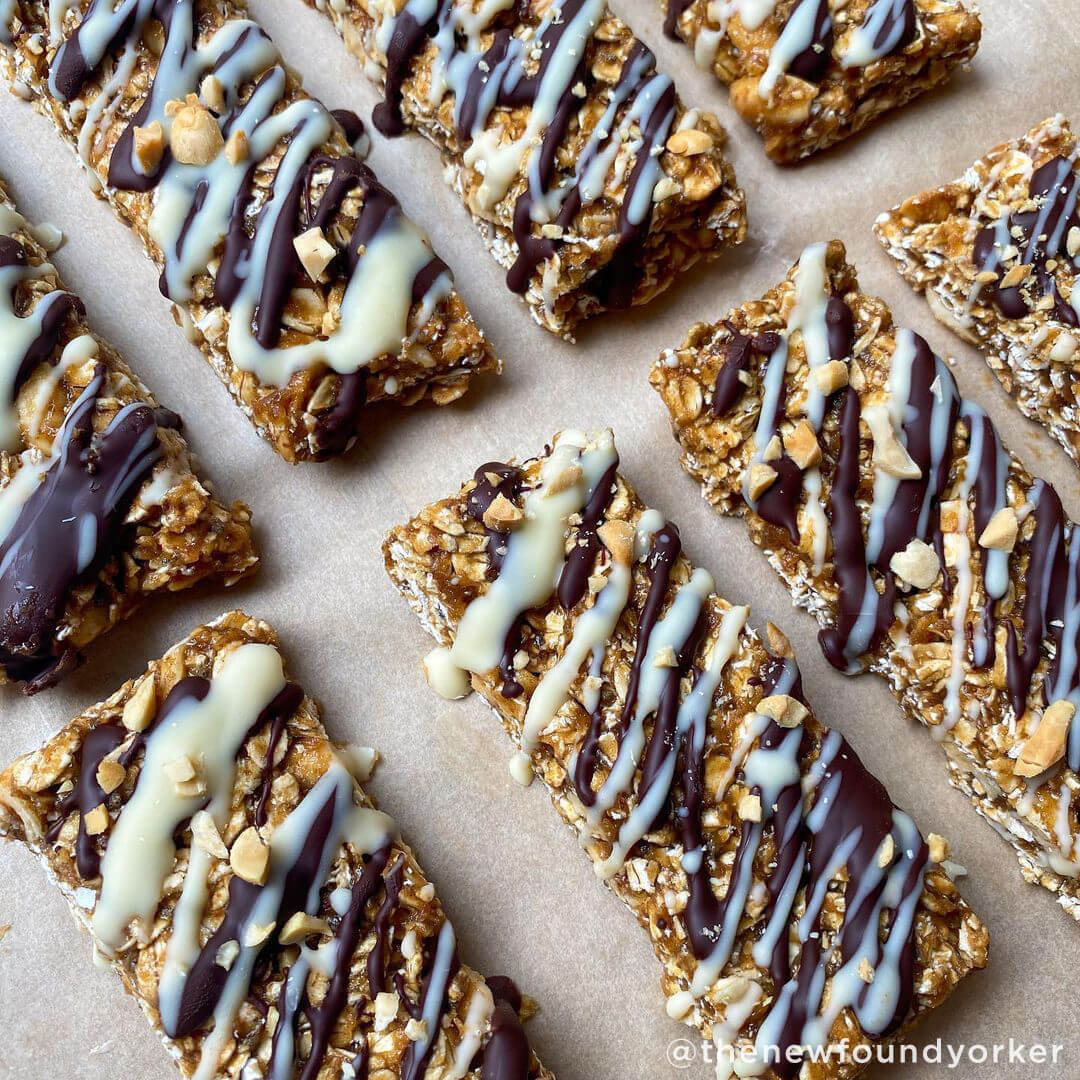 Salted Peanut Butter Granola Bars
Ingredients:
1 cup Medjool dates, packed, pitted and soaked in warm water for 30 minutes
1/2 cup creamy peanut butter
1/4 cup agave or maple syrup
2 cup oats
Directions:
It's so easy to make simple snacks like these at home. They're chewy and crunchy and salty and sweet - the perfect snack with coffee in the morning or any time of the day really!
Directions
Drain and rinse the dates, and add them to a food processor along with the peanut butter and syrup. Mix until fully combined and smooth - 2-3 mins.
Transfer mixture to a medium saucepan over low heat. Let the mixture become gooey - stirring occasionally - 8-10 mins.
Remove from heat, add oats and Virginia Diner Salted Virginia Peanuts gradually, stirring until fully combined.
Transfer the mixture to an 8x8 parchment-lined baking dish. Press the mixture evenly into the pan.
Refrigerate for at least one hour to set. Cut into bars, top with melted chocolate and chopped Virginia Diner Salted Virginia Peanuts.
Store in a sealed container in the refrigerator or freezer.