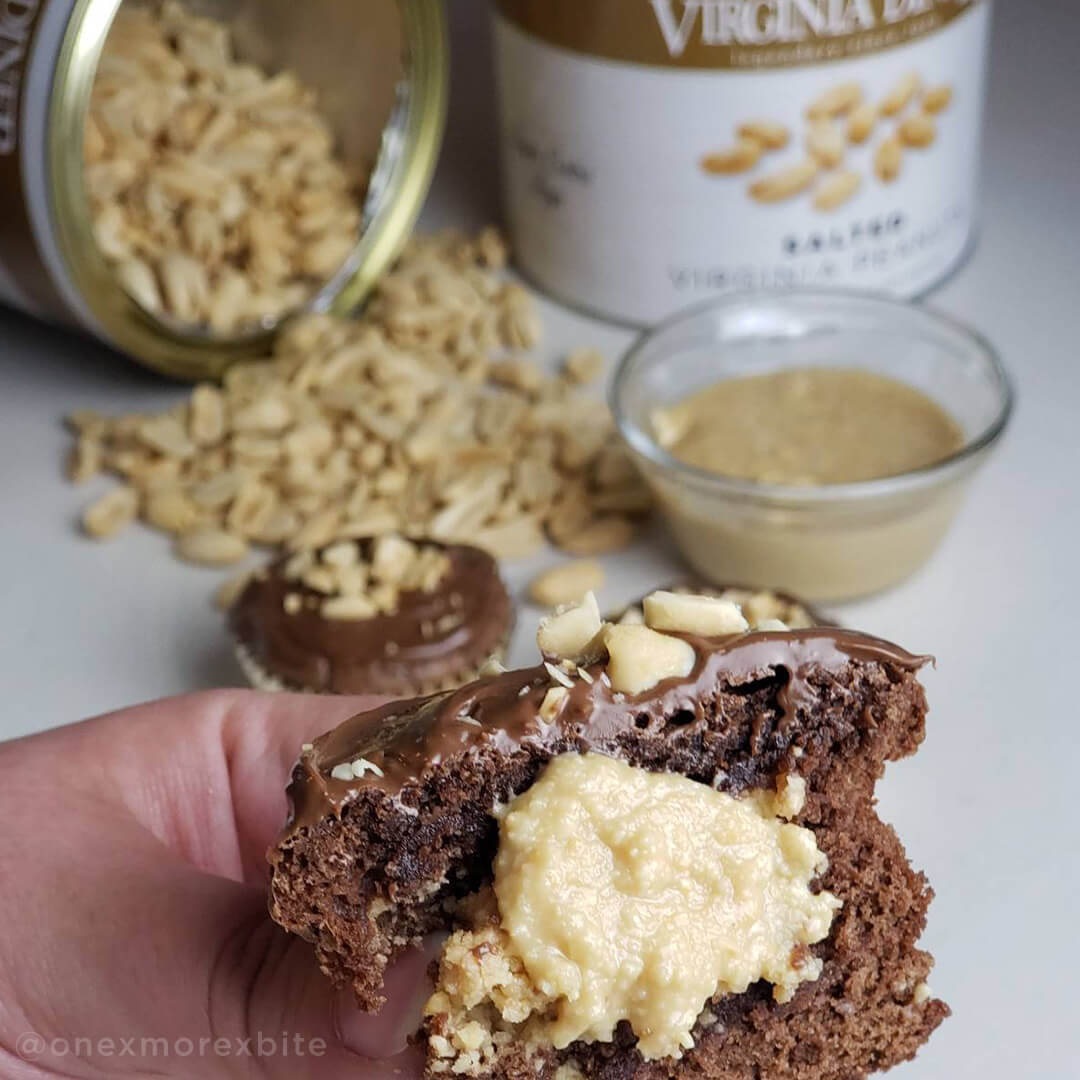 Peanut Butter Filled Brownie Cupcakes
Ingredients:
1 box brownie mix
2 each eggs
1/2 cup vegetable oil
3 tablespoon water
1 cup homemade peanut butter
Directions:
Homemade Peanut Butter
Place the peanuts in a food processor and blend until the butter starts forming, scrape the sides if needed. Once the butter has formed add your sugar and oil and blend for an additional minute.
Heat oven to 350°F. Place the paper baking cup in each of 15 regular-size muffin cups. Make batter as directed on the brownie mix box. Fill half cups with batter, place 1/3 T peanut butter over the batter then cover with the rest of the batter. Bake for 18-22 minutes or until a toothpick inserted in the brownie portion comes out clean. Optional: top with chocolate hazelnut cream and some crushed Virginia Diner Salted Virginia Peanuts.