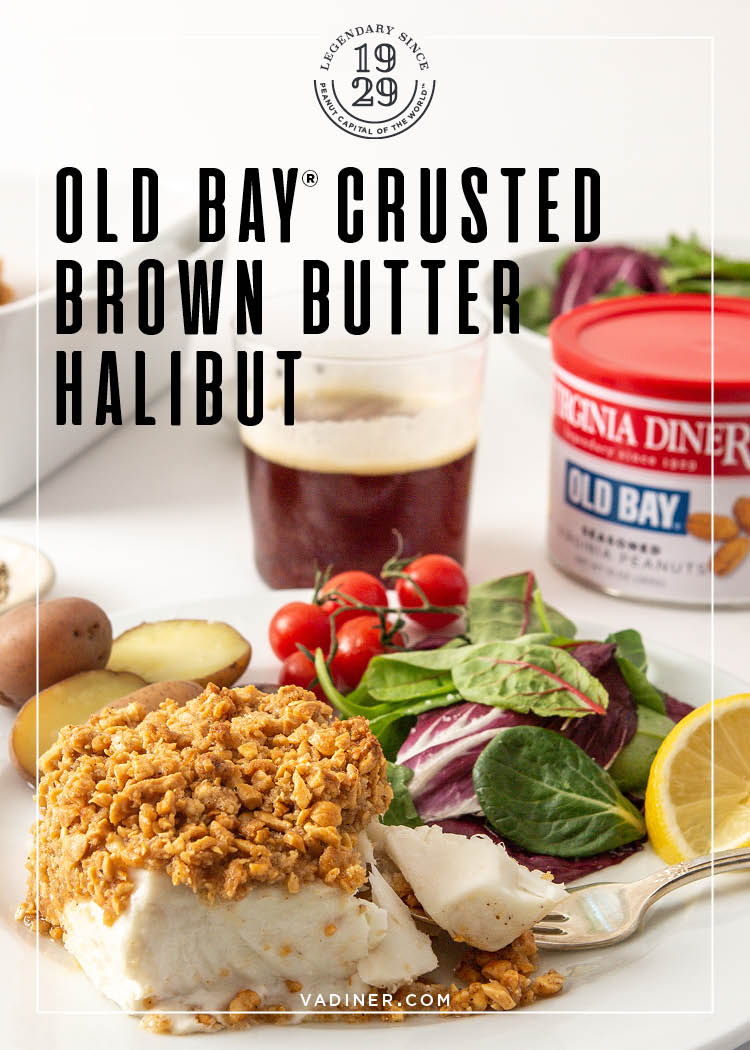 Old Bay&reg: Crusted Brown Butter Halibut
Ingredients:
6 tablespoon butter
1/2 cup panko bread crumbs
2 tablespoon all-purpose flour
1/4 teaspoon salt
Directions:
Making brown butter
Preheat oven to 425&deg.
Melt the butter in a small saucepan over medium heat and continue to cook until the melted butter turns dark golden brown, about 5 minutes or longer. There will be dark brownish milk solids appearing from browning the butter. You may increase the heat but watch out because they turn dark fast. Remove from the heat into a heat-proof container. Set aside.
Pat the halibut pieces dry with paper towel to make sure you get rid of excess water. Place these in a baking dish and put in the oven, 3rd rack from the top and bake for 5 minutes.
Place the Virginia Diner Old Bay® Peanuts in a food processor, pulse until coarsely ground. In a large mixing bowl, combine all the ingredients for the peanut crust crust. The mixture will be wet. Set aside.
Remove the fish from the oven after 5 minutes and top the fish with the Old Bay crust. Gently use your fingers to press the mixture onto the fish to make sure they stay.
Return to the oven and bake for another 10 minutes or until cooked through and the crust is golden brown.