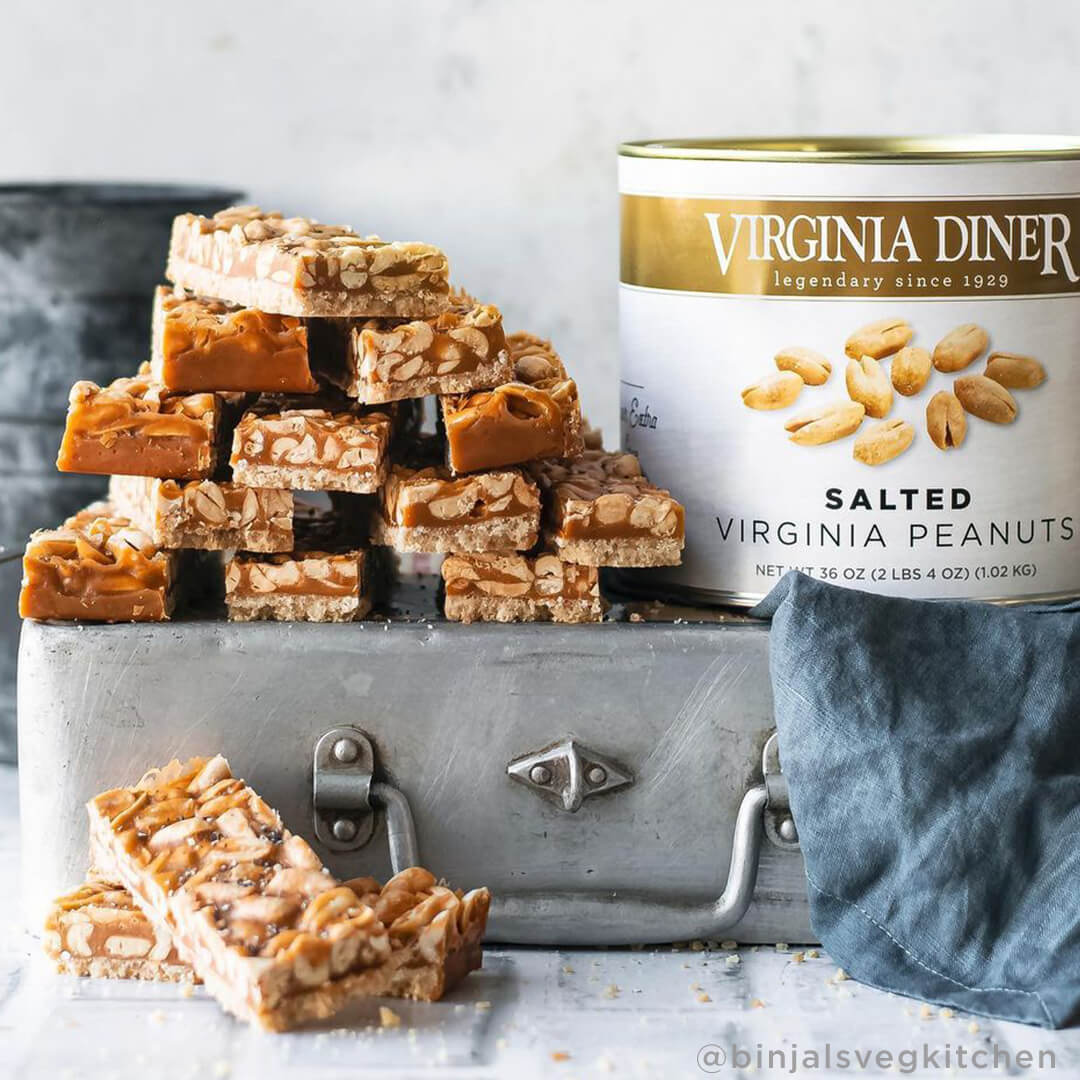 Peanut Snack Bars
Ingredients:
1/2 cup butter, melted
3/4 cup sugar
1 1/2 cup flour
1/4 teaspoon salt (optional)
3 cup Salted Virginia Peanuts
1 each package butterscotch or caramel chips
2 tablespoon butter + 1/2 c corn syrup
1 tablespoon water
1 teaspoon crushed cardamom powder (optional)
Directions:
Preheat the oven on 350°F.
In a bowl add melted butter, sugar and stir it well till soft and light texture. Add flour, salt and combine everything very well. Take a 9"x13" baking pan, line it with parchment paper. Press the flour mixture evenly into the bottom of the pan. Place the pan into the oven and bake it for about 10 mins in preheated oven. Remove from the oven and spread Virginia Diner Salted Virginia Peanuts over it and keep aside. In a saucepan add butterscotch or caramel chips, butter, corn syrup, and water. Cook and stir it on medium flame until all melts properly. Pour the melted chips mixture all over the peanuts, spread it using a spatula. Don't worry about covering everything, it will fill while baking. Bake it for about 12-14 mins until bubbly around the edges. Remove it from the oven, sprinkle cardamom powder and let it cool down completely.
Remove it from the pan and cut into bars. Store it in an airtight container.