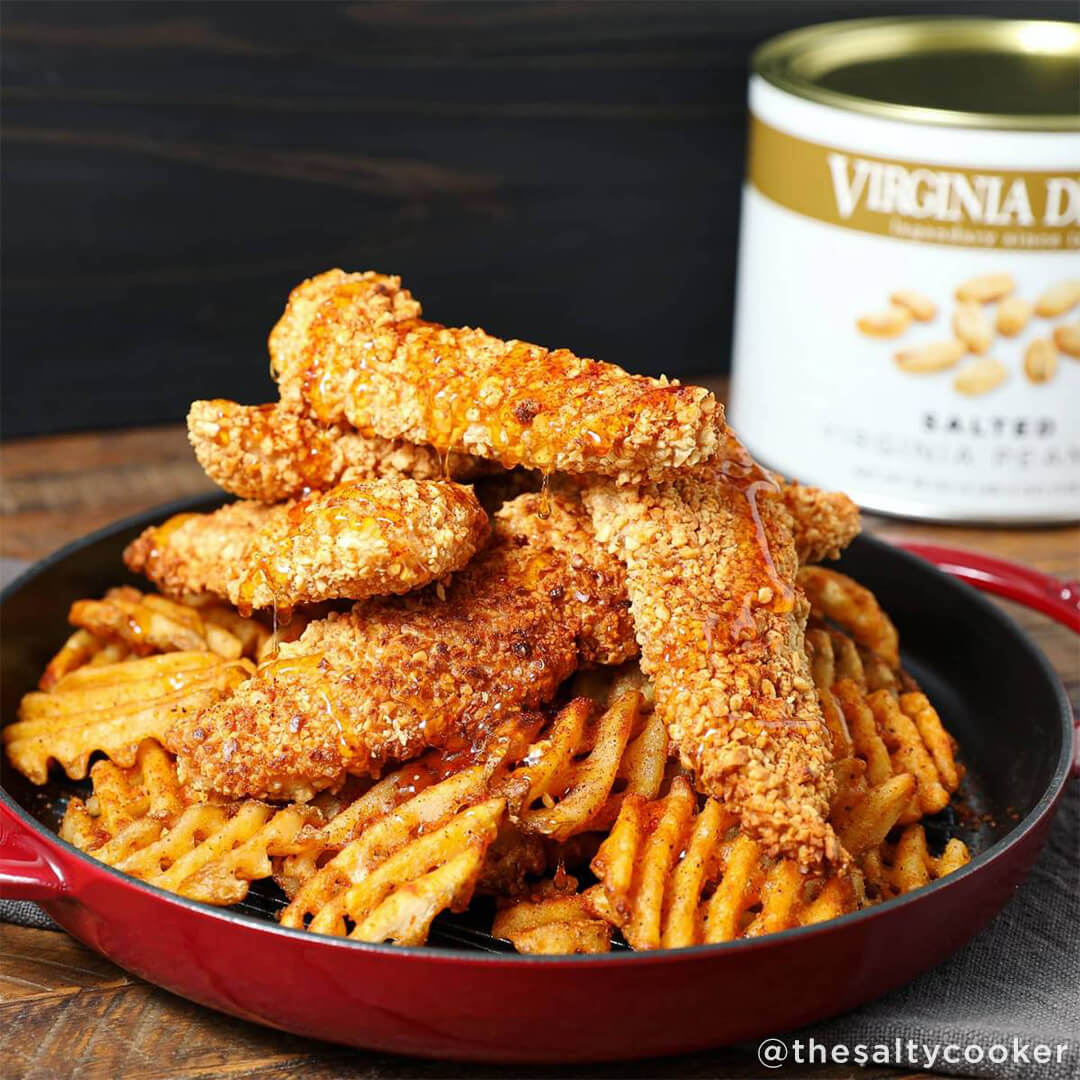 Peanut Crusted Chicken Tenders
Ingredients:
1 lb chicken tenders
1 cup Salted Virginia Peanuts, finely chopped
1 cup gluten-free flour
1 each egg + 1 C water
pinch of BBQ seasoning and honey
1/2 cup coconut oil
Directions:
Directions
You will need 3 bowls, Add flour to one bowl, add the egg and water mixture in another, and the finely chopped Virginia Diner Salted Virginia Peanuts in the third bowl. First dredge the chicken in the flour, then the egg, then the peanuts. Prep all the chicken tenders before starting to cook.
Add the coconut oil to a skillet and place over medium/low heat. Add the chicken tenders to the skillet, cook each side for about 3-5 minutes or until golden brown (if they are browning too quickly, reduce the heat). Then place on a paper towel-lined plate. Allow the excess oil to drain. Sprinkle BBQ seasoning on top. Drizzle with honey. Enjoy!