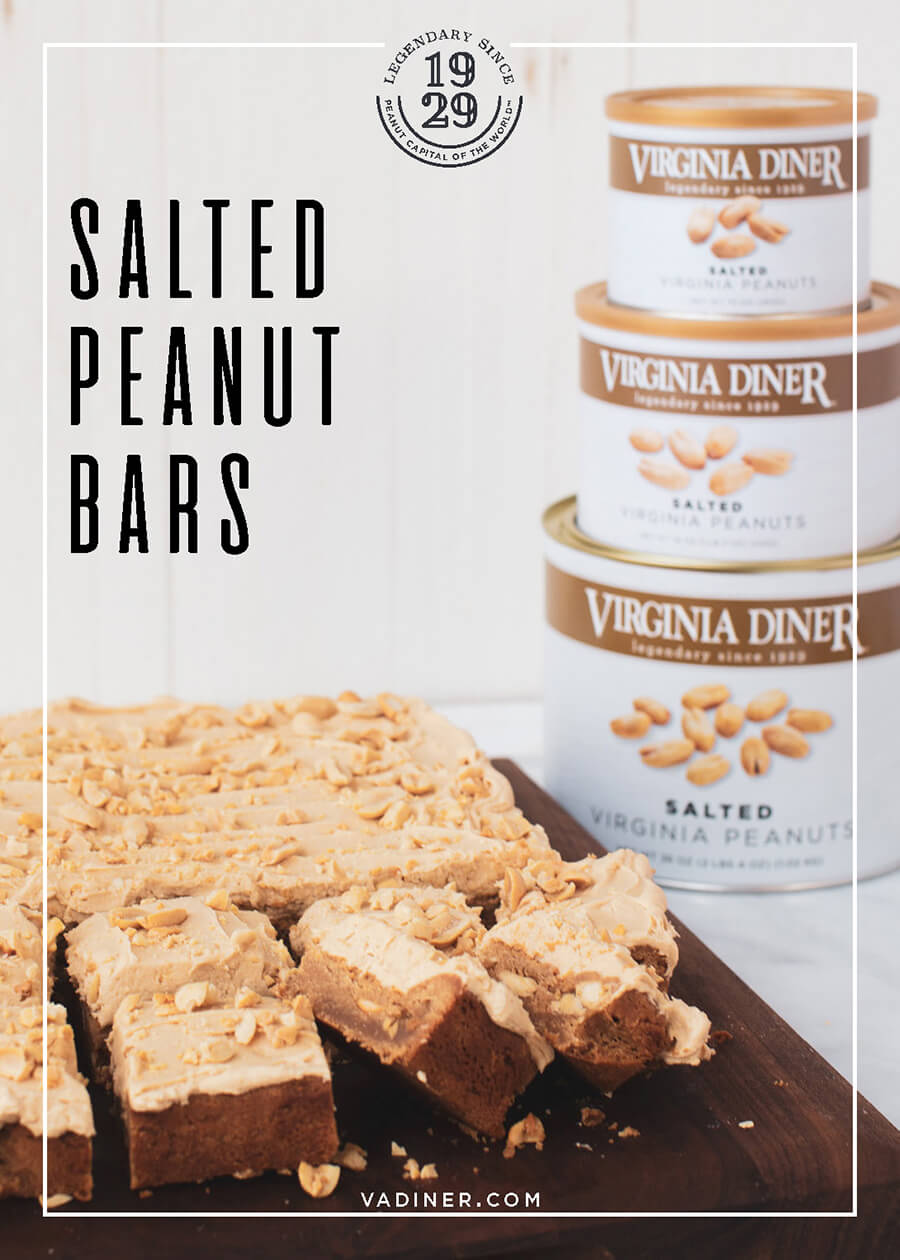 Salted Peanut Bars
Ingredients:
3 sticks butter, softened
3/4 cup peanut butter
1.5 cup brown sugar
1 egg
1 tablespoon vanilla
1 cup all-purpose flour
1/4 teaspoon salt
1 cup Salted Virginia Peanuts
Directions:
Preheat oven to 325°F
Grease or line a 9x13 pan with parchment paper.
Mix butters and sugar with a hand or stand mixer until well blended. Add eggs and vanilla, mix well. Set aside. In a separate bowl, combine flour and salt then add to the butter mixture. Mix well. Press a little more than half the batter into the bottom of the pan. Top with Virginia Diner Salted Virginia Peanuts. Add the remaining batter. Bake at 325°F for 25-30 minutes. Batter will look slightly undercooked. Do not overcook. Let bars cool completely before frosting. Top with crushed Virginia Diner Salted Virginia Peanuts. Refrigerate until ready to eat.
Peanut Butter Frosting
8 ozs. peanut butter
1 lb. powdered sugar
1/2 T vanilla
1/4 cup milk
Combine all ingredients and mix with a hand or stand mixer. Add additional peanut butter to taste.