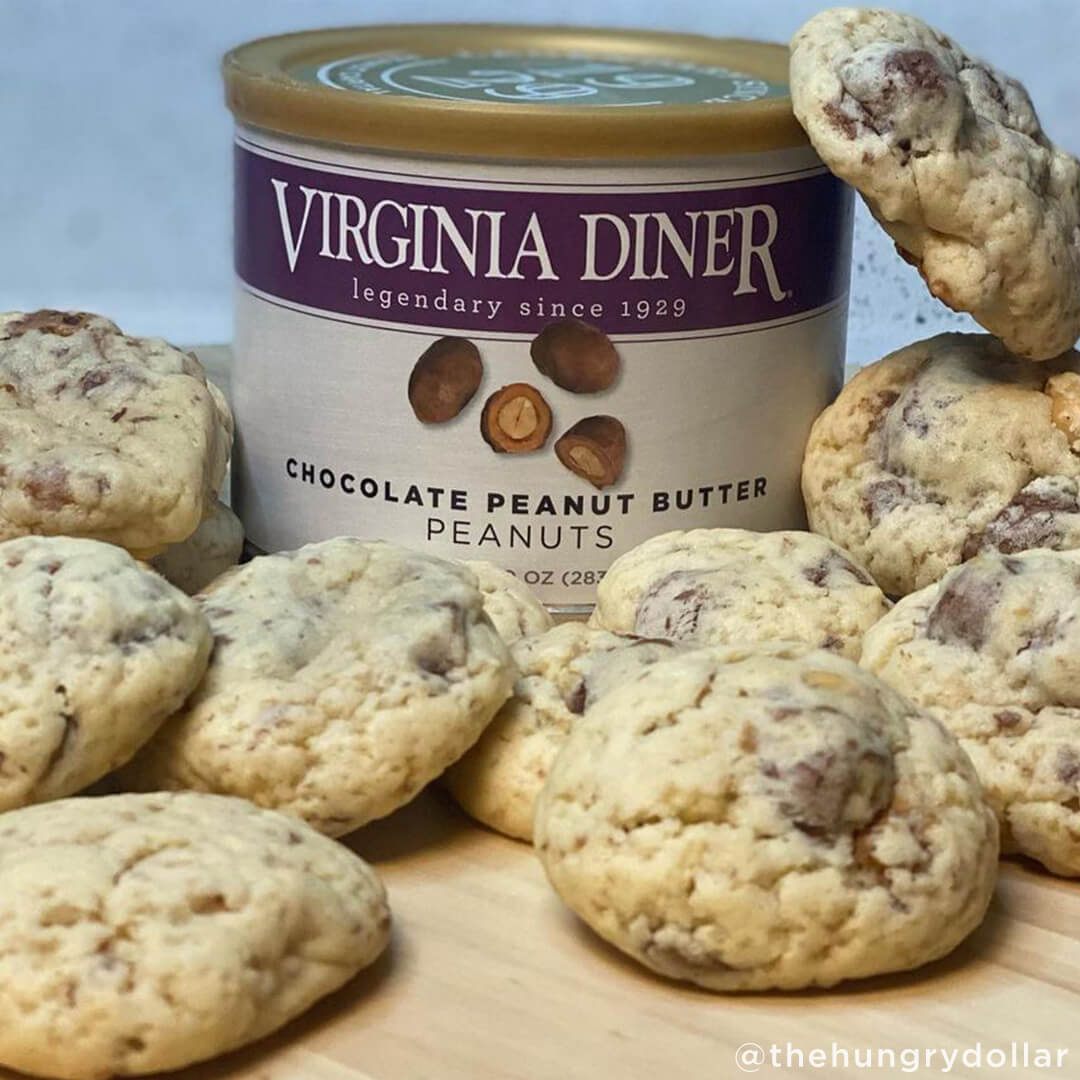 Chocolate Covered Peanut Cookies
Ingredients:
1/2 cup butter
1/2 cup granulated sugar
1 each egg (or 1/4 c. egg whites)
1/2 teaspoon vanilla extract
1 1/3 cup flour
1 teaspoon baking powder
1/4 teaspoon salt
Directions:
1. Preheat oven to 350°F and bring out butter to soften.
2. Beat butter with sugar for about 3 min, until light/fluffy.
3. Add in dry ingredients gradually and combine fully.
4. Add Virginia Diner Chocolate Peanut Butter Peanuts and mix.
Put the dough in the freezer for about 15 minutes to harden so it's easier to roll into cookies. This recipe makes about 20 cookies.
Bake for about 9 minutes. Let cool and enjoy!